ALABAMA MANUFACTURER OF THE YEAR AWARD
2021 Awards Ceremony
MONTGOMERY, Ala. – The Business Council of Alabama and the Alabama Technology Network announced the 2021 Manufacturer of The Year (MOTY) winners during an awards luncheon ceremony held on October 1, in conjunction with Manufacturing Day at the RSA Activity Center.
The MOTY awards recognize Alabama's manufacturing enterprises that exhibit excellence in leadership, performance, profitability, and workforce relations. Winners are selected by an independent panel of judges based on demonstrations of superior performance in customer focus, employee commitment, operating excellence, continuous improvement, profitable growth, and investment in training and retraining.
From independent small businesses to Alabama's largest industrial employers, manufacturing is an economic engine that powers local communities in every corner of our state," said Robin Stone, interim executive director of BCA. "BCA is proud to support the excellence of Made-In-Alabama manufacturers, and the impressive companies recognized today have certainly earned these well-deserved honors. We are grateful to the hardworking employees, innovators, and job creators who make Alabama's manufacturing industry the best in the nation."
Since its beginning in 2000, the BCA and ATN award ceremony has attracted Alabama dignitaries and manufacturing leaders to honor companies that are committed to improving Alabama's economy.
ATN Executive Director Keith Phillips said "our state is blessed with a very diverse manufacturing industry sector as you can tell from those nominated for and receiving awards at our 22nd annual Manufacturer of the Year Awards luncheon. Manufacturing is one of Alabama's main economic drivers that employs well over 250,000 individuals, providing great paying jobs and benefits for Alabama families and communities. What an honor it is for the Alabama Technology Network to recognize these manufacturers as well as the entire manufacturing industry in our state!"
Large Manufacturer of the Year (400 Or More Employees)
Amerex, Trusville
Founded in 1971 by Ned Paine, Amerex has grown to become the world's largest and most innovative manufacturer of hand portable and wheeled fire extinguishers for commercial and industrial applications. Amerex performs all manufacturing in Trussville, AL. The current Trussville campus contains 350,000 square feet of manufacturing, distribution, and office space on 100 acres. Amerex currently produces around 15,000 fire extinguishers per day in Trussville with the ability to increase that output as the market demands. There are approximately 450 Amerex employees and more than 2,000 products, including parts, in our inventory line.
Medium Manufacturer of the Year (100 To 399 Employees)
Nidek Medical Products, Birmingham
Nidek Medical Products Inc. (NMP) was founded in 1986 with its original headquarters in Homewood Alabama. It is the oldest manufacturer of oxygen concentrators in the world. We have been in business for 35 years and are the direct descendent of Union Carbide who were the original developers of the PSA (Pressure Swing Adsorption). Nidek Medical Products purchased all of the assets, design, and manufacturing rights from Union Carbide for this system. NMP has its world headquarters and manufacturing facility located in Birmingham AL in a 65,000 square foot facility.
Small Manufacturer of the Year (1 To 99 Employees)
Muskogee Technology, Atmore
Over the past 25+ years, Muskogee Technology has grown substantially across multiple manufacturing sectors. We provide top-of-the-line services to meet the needs of aerospace, defense, space, renewable energy, oil/gas, agricultural, and OEM industries. We specialize in composites cutting and kitting, metal fabrication, and CNC precision machining and we adhere to strict AS9100 quality management system standards. We are a Tribally-owned, Small Disadvantaged Business (SDB), Disadvantaged Business Enterprise (DBE), Minority Business Enterprise (MBE), and Indian Small Business Economic Enterprise (ISBEE) aerospace manufacturing and service-oriented business with ISO 9001:2015, Nadcap Composites, and EN/JISQ/AS9100D Quality Management System certifications.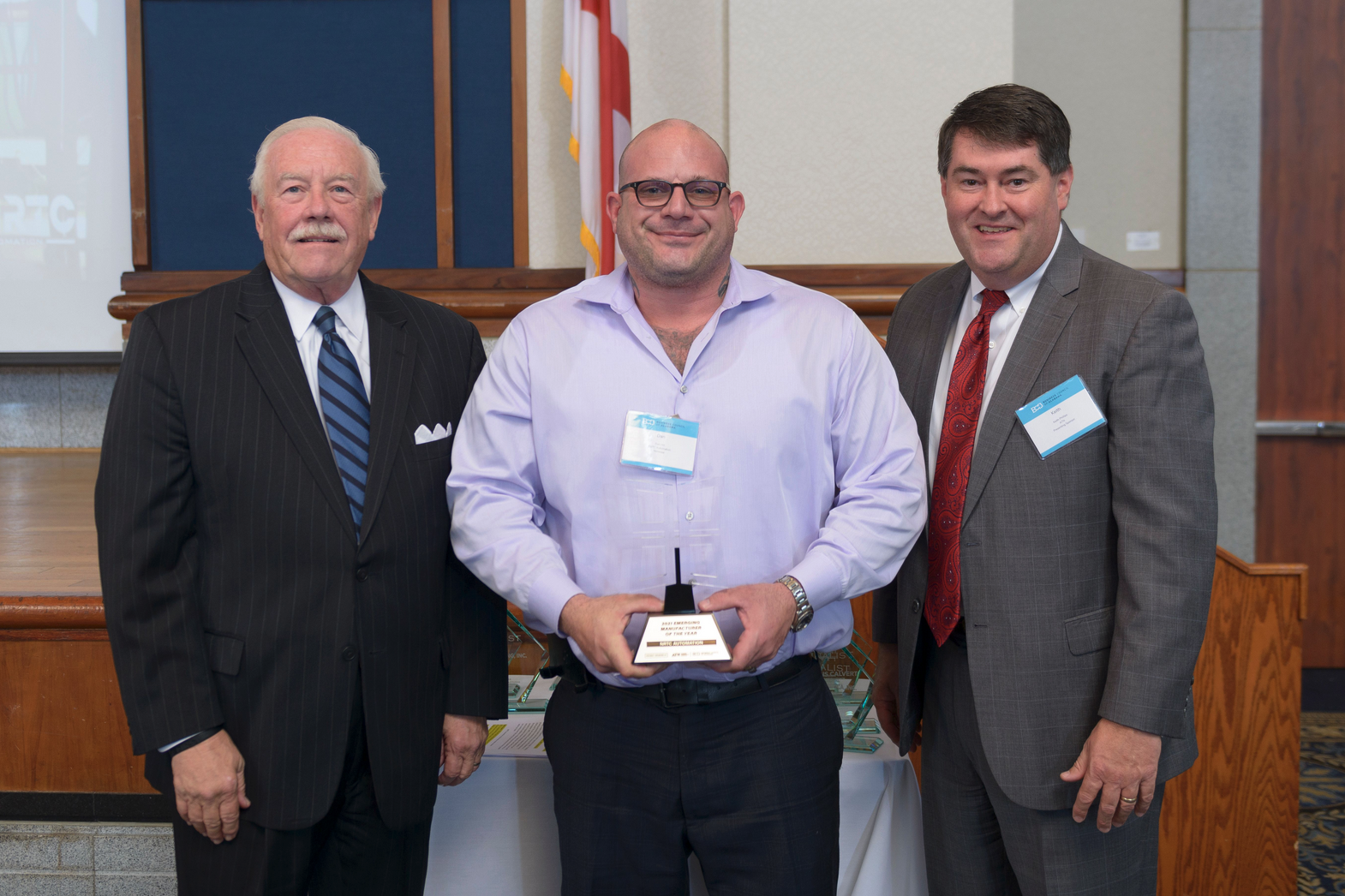 Emerging Manufacturer of the Year (Been in operation for five or fewer years and demonstrated superior performance)
NRTC Automation, Birmingham
NRTC is a complete automation company from part concept, design, installation, de-bug, running at rate, to equipment removal when the program is complete. We are head quartered in Birmingham Alabama and have presence in Canada, Michigan, and South Carolina. NRTC is a true cradle to grave automation company. Our engineering services group provides skilled labor to OEM and Tier-one manufactures from Canada to Mexico. They provide PLC programmer, Robot technician, tool maker, metal finisher/dimensional rework services across North America.